So I take full responsibility for the weird snow/rain thing we had going on today for one fundamental rookie mistake: I made the coat transition. In my defence, I thought I was being safe by not packing away my winter jacket (and my winter boots) but it turns out that you can't outsmart Mother Nature. So tomorrow I will put my first winter to spring transition jacket back in the closet and sweat in my winter coat until May.
But it did have me thinking about the different possible transition coat. Here are some favourites at a range of prices from around the internet (click on image for source):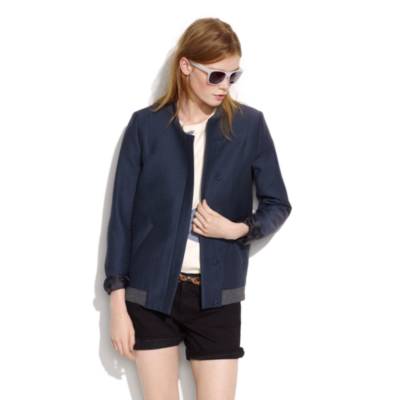 Vests (or as some are calling them "sleeveless coats") are also big this season and those might also be a good way to trick the weather.
What is your transition coat?
Wishing you the best of everything,
Champagne Moods